The People Who Make It Happen
We believe that our success is tied to our positive spirit and the care that we demonstrate to our clients and with each other. Everyone on our team is able and willing to wear multiple hats in order to achieve our common goals, even those of us who specialize in very particular areas. We're smart, enthusiastic, and dedicated to following habits that make us highly effective. In fact, we're guided by a philosophy that values win-win outcomes, attentive listening, open-minded cooperation, and regular self-renewal.
---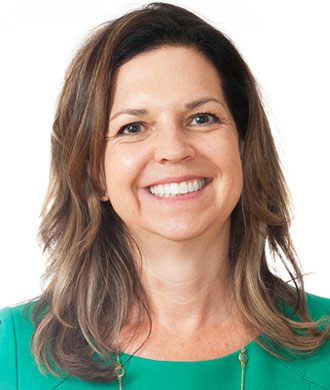 Lauren Gaglardi
CEO & President
One of the founders of Beelineweb.com, she's so much more to us than just the queen bee. This lively-but-endearing trailblazer has been working in search marketing since 1998. Her wealth of SEO expertise and indomitable drive to keep learning inspires the whole team and ensures that we get top results. As she works behind the scenes to make sure everything happens for our clients, she also demonstrates her authentic commitment to meaningful social and environmental change. Her vibrant compassion extends to everyone on our team as she aims to assemble a remarkable group that practices and benefits from integrity. With her kind, honest and dependable leadership, we're instilled with the momentum to do well by doing good. Apart from leading the company, some of her other favourite things include yoga, gardening, watching Maui sunsets, and enjoying time with her family (including two adorable granddaughters).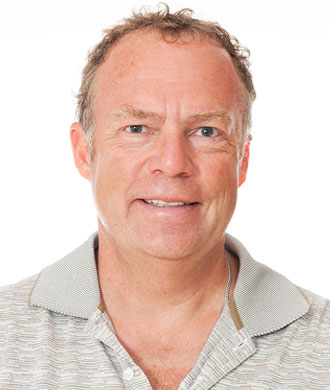 Ched Gaglardi
Cofounder
He's about as likeable as they come, and he really knows how to balance the little things with the big picture. Although Ched's a big fan of sea-to-sky adventures—from scuba diving to windsurfing—he still manages to keep his feet firmly on the ground. As one of the founders of Beelineweb.com, his cordial, down-to-earth approach to business helps set the tone for the office. His accomplished background in finance, marketing, and other successful ventures ensures our ability to create and maintain tremendous value for our clients. Ched stays involved in our community, volunteering his time and knowledge to promote local economic development. His steady temperament inspires trust and confidence, no matter the circumstances. And with his optimistic and jovial demeanor, it's no wonder he has a reputation for making friends everywhere he goes.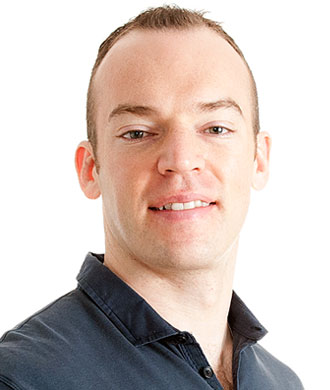 Chris
Director of Digital Marketing
With a wicked balance of creativity and mental agility, Chris has earned his stripes as a search marketing expert. He has a brilliant ability to manipulate resources like web analytics to ensure we are always at the top of our performance, especially when it comes to organic search. But don't be too quick to think that he's content with his current skills. His drive to constantly expand and improve upon his knowledge base ensures that his work is never just status quo. Plus, he has a passion for judo and Brazilian jiu-jitsu that he balances out with down-to-earth care as a husband and father. Simply put, he's always striving to optimize his own life as well as the performance of our clients' campaigns.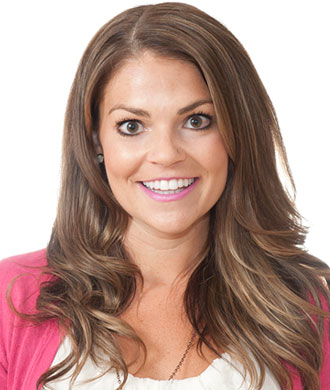 Amy
Director of Business Development & Client Success
Bountiful charisma and keen business sense allow Amy to flourish as the Director of Business Development for Beelineweb.com. As a natural people-person, her innate desire to establish win-win situations drives her passion to pay close attention to clients' individual needs and create lasting, professional bonds. With a perpetually sunny disposition and distinctive sense of humour, Amy brightens any room she walks into. And her love for travel and socialization are a perfect match for her professionally—she thrives on attending conferences across North America and helping companies gain exposure online and increase student enrolment. As part of our team from the beginning, Amy's natural talents and business smarts are an invaluable asset to Beelineweb.com.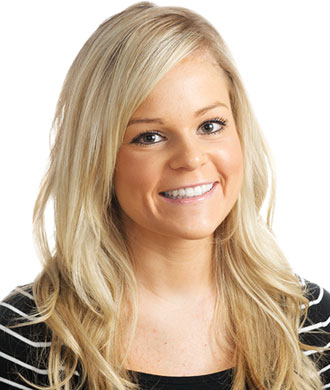 Laura
Director of Client Services & Social Media
With a bright, energetic disposition, Laura manages all of our client updates and social media marketing with astonishing finesse. Her natural talent for quality control has helped set the standard of accuracy and integrity that Beelineweb.com is known for. Between organizing our production team and expanding upon her already-remarkable talents as a graduate of a culinary, baking, and pastry arts program, she always gets impeccable results. You might catch a glimpse of her liveliness when she's out travelling, playing with her dog, or indulging in her love for hitting the gym and staying in shape. She also keeps our social media buzzing with share-worthy content, both for Beelineweb and our online portals. And while her vivacious nature is apparent in everything she does, it is balanced by a level-headed steadfastness and eye for quality control that can't be rivaled.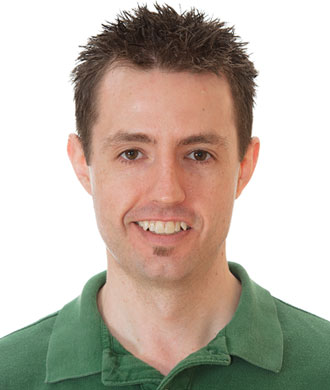 Luke
Director of Creative Content
It's rare to cross paths with someone as fascinating and talented as Luke. Under his quiet exterior, there is a flurry of creative energy just waiting to be unleashed. Whether he is writing thoughtful, in-depth articles, crafting effective marketing copy, mentoring other writers, or designing stunning graphics or videos, his work is always striking and leaves a lasting impression. But don't think that his imaginative talent is reserved only for the workplace. In his free time, he also paints, composes music, and writes fiction. In fact, he has been an exhibiting artist at multiple events, including the Lake Country ArtWalk, one of the largest arts festivals in BC's interior. To put it simply, Luke's diverse abilities allow him to handle a wide variety of creative projects that help us generate great results.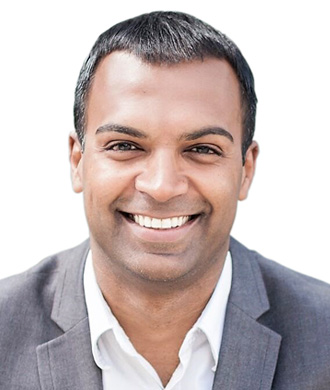 Maizal
Senior Web Applications Developer
With a sharp eye always fixed on new trends in technology, Maizal is consistently finding new and innovative ways to make things work. In fact, his work is so good, we find ourselves using the word "magical." With extensive experience in web development, he has sharpened his ability to perform with accuracy, integrity, and speed. (And anyone who has faced him on the soccer field can attest to the fact that these traits aren't only reserved for his career.) With an accommodating openness that is truly the hallmark of an awesome web developer, he faces our queries and conundrums with thoughts of abundant possibilities. And his adaptable, energetic nature serves as a perfect complement to his role as a father of two delightful kids.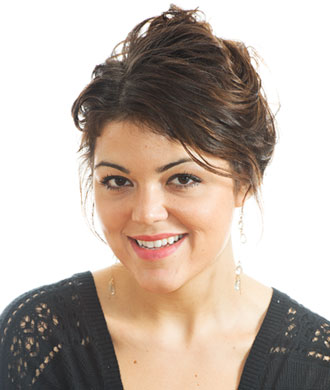 Ashley
Content Compliance Manager
She's calm, methodical, and thoughtful, but don't think that means she doesn't know how to have a good time. One of her favourite pastimes is keeping her coworkers smiling—in fact, if someone's giggling, we often know who's to blame. But Ash has a lot to offer beyond a quirky sense of humour. She combines remarkable intuition, discretion, and a keen enthusiasm for search to ensure that our content is of the utmost value to our clients and to potential students. And the high quality of her work has helped in numerous other areas over the years. When she's not practicing excellence at work, you can find her chasing her two little girls, coming up with a crazy new workout routine, or letting loose with one of her gorgeous guitars.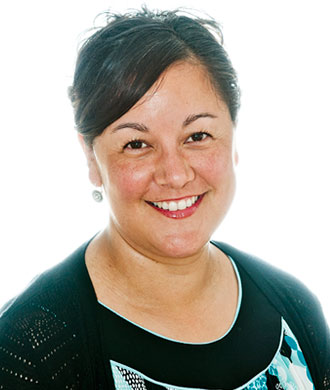 Jennifer
Accounting Manager
When it comes to describing Jenn, "extroverted" is an understatement. She's downright vivacious. This go-getter's extensive background in administration helps ensure that the financial and HR-related aspects of the business run well. In fact, she's an ace when it comes to things like conducting staff orientations, drafting office policies, and administering benefits. And although she loves adventure (including trying new activities like golf), she balances her wilder side with a passion for being methodical and discerning. But no matter how magnetic she is, you definitely don't want to mess with her on the soccer field. Whether she's auditing a financial statement or slide tackling to prevent a goal, she means business.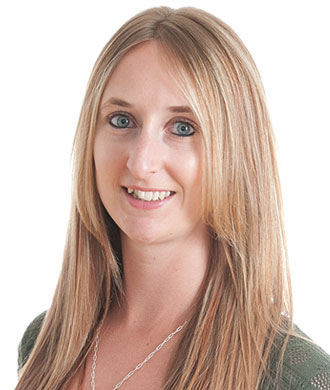 Miranda
Online Marketing Project Assistant
Miranda's strong work ethic, eye for detail, and friendly, energetic personality make her a great fit for our team. Whether she's fact-checking, keeping our websites updated so that they're accurate and current, or performing other essential tasks, her positive attitude and desire to excel ensure that she's always invested in doing her best for our clients and overall business. Of course, she thrives on diversity outside of work as well. For example, she loves relaxing at the beach, staying fit, and walking outdoors with friends and family (and their dogs) when the weather's warm. And she has a passion for all kinds of music, delighting in going to concerts as often as she can.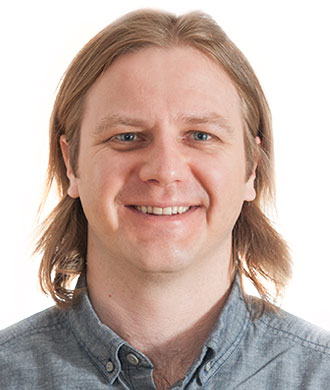 Jordan
Web Developer
The more we get to know Jordan, the luckier we feel to have him on our team. As a quick learner and great collaborator, he contributes an inspiring, good-humoured energy to our office. His skills in front-end web development and visual design are helping us push ahead with new projects while enhancing the success of existing ones. Plus, as a former rugby player, he seems to have the heart of a tough, brave explorer. Beyond discovering fresh ways to use HTML 5, CSS, and JavaScript, he's eager to hike Machu Picchu in Peru, get a motorcycle license, snowboard in challenging new places, learn Brazilian jiu-jitsu, and create pioneering web apps that do amazing things we haven't seen before.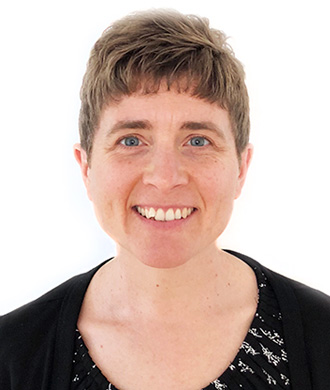 Crystal Lee
Content Writer
How does a writer get to be so speedy and agile? Maybe it's her intense curiosity and spirit for adventure. Sure, she always wanted to be a professional wordsmith. And her experiences as a blogger, copy editor, and technical writer have given her plenty of awesome skills to go along with her peppy personality. But we suspect there's more to her fleet fingers than just her background in journalism and communications. After all, she's not one to sit around for too long. Besides golfing and travelling the world, she also organizes murder mystery parties with themes ranging from pirates to ancient Romans. (Don't worry; Crystal hasn't come into work wearing a toga—yet.)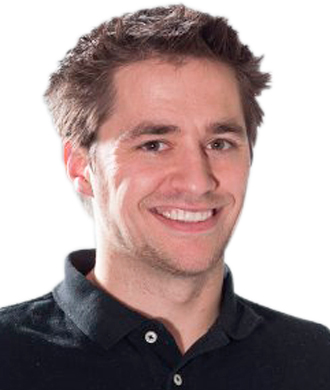 Tyler Andreasen
Information Systems Manager
We love working with amazing problem solvers, which is why Tyler is the perfect person to oversee our IT and web development goals. As an experienced coder and front- and back-end developer, he's got the chops to find solutions for all kinds of technical challenges. He even makes sure that everything is properly documented so that we…ahem…don't forget anything. But there's so much more to him than his gobsmacking tech-wizardry. For one thing, he's an enthusiastic team leader, always eager to grow and improve in that role. For another, he plays guitar, sings, and records music. He's also a blue belt in Brazilian jiu-jitsu, and he treks all over southern BC to enjoy camping with his family. In conclusion, we think he's pretty freakin' awesome.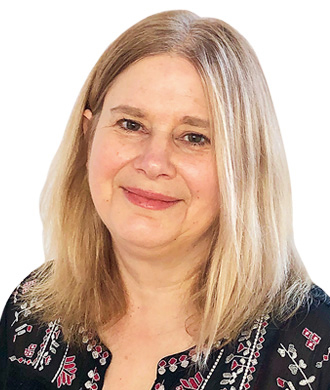 Laura Slauson
Content Writer
Have you ever sensed that someone must be full of wisdom and empathy? With Laura, we don't just sense it; we know it. After all, her depth of insight and determination to help people are apparent in much of her writing. Whether she's crafting online articles for the benefit of students, career seekers, seniors, or caregivers, she always aims to make a practical impact and positive difference through her words. It's something she has plenty of experience with—for a variety of audiences. Plus, she loves to teach herself new things, which is probably why she's also such a great researcher. And it may be why she enjoys trying new sports, even when her efforts become a source of amusement. (Golf, anyone?)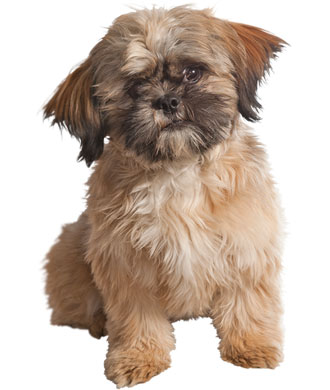 Molly
Greeter/Master Manipulator
She might be the quickest learner we've ever encountered. Well, except for the odd piddle puddle. Or her disrespectful habit of mouthing down on the loudest squeak toy she can find when we're on the phone or in a meeting. Aside from those things, she's a quick study. In fact, she's more than that. She's now a trainer extraordinaire. How else to explain her gift for getting exactly what she wants with a wag of the tail and sweet-but-penetrating eyes? In her quest for peanut butter cookie dough, bell peppers, and other goodies, she's got us trained well to respond to her skillful manipulations. Truth be told, she's so good at making you feel like the most important person in the room (even giving high fives) that we're thinking of using her in sales. But that would just be unfair.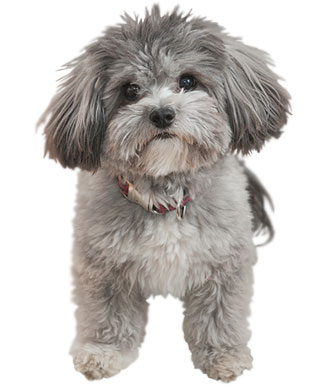 Tucker
Assistant Greeter/Office Jester
Yeah, he's adorable. But there's a reason we've nicknamed him "Stewie." Like the infant on Family Guy, this little pooch tends to contradict his small seven-pound stature. He struts around as if he's a world-champion show dog. A pit bull, to be exact. Tucker's attitude has no bounds, which makes professional collaboration difficult sometimes. He's always plotting to get humans to play fetch. Plus, he doesn't seem all that stable. He loses his mind when he knows he'll get peanut butter cookies. (Who does that?) And every day at lunch, he looks like a lunatic as he aggressively rolls around on a doormat and grunts as if communicating with an imaginary cave pup. We love him anyway.